Intel Teach courses support the NCLB requirement for high quality professional development and meets the NSDC Standards for Staff Development – sustained over time, enhances quality teaching, and is student focused. The online Intel Teach Elements portfolio of courses incorporates relevant and useful online tools and resources, including connections to
Arizona's College and Career Ready Standards
.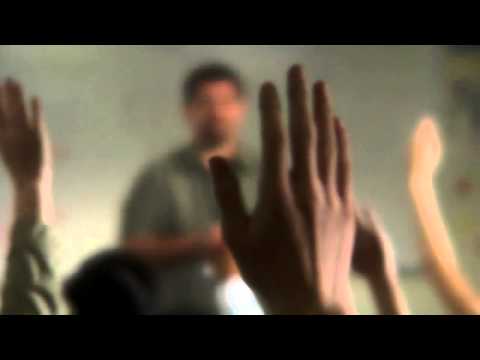 What's new with Intel Teach?
Intel Teach Elements Case Study 2012 highlights Arizona (Nov. 2012)
Click here for the Intel(R) Teach Elements and Alignment to Common Core State Standards.
Elements Courses Online (30 hrs online facilitated course)
A newly enhanced series of high interest, visually compelling courses that deeply explore 21st century learning concepts offered online through the Arizona Department of Education. Courses include:  Project-Based Approaches; Assessment in 21st Century Classrooms; Collaboration in the Digital Classroom; Thinking Critically with Data; Blended Learning; Educational Leadership in the 21st Century  (15 hours)
Throughout the Intel Teach Elements portfolio of substantive courses, participants learn to:
Develop inquiry-based, technology-enriched projects and units to enhance student learning
Use the Internet, online tools, and Web 2.0 resources as tools for research, creativity, and communication
Align curriculum to standards while addressing and assessing 21st century skills.
Intel Teach promotes 21st century learning skills critical for student success in today's knowledge economy. Courses are challenging, substantive, and have immediate practical impact on teachers' work. 
Funding
Title II-A (Highly Qualified/Professional Development) funds can pay for stipends or other expenses to implement the Intel Teach Program.
Professional Development Hours
Upon successful completion of any of the online facilitated Arizona Intel Teach Elements courses, participants may receive Professional Development hours for recertification. Please consult your local Human Resources Department regarding Professional Growth hours.
Other Links
Contact Information
K-12 Standards, Bin #5
1535 West Jefferson Street
Phoenix, Arizona 85007
Office: 602.364.2333
Fax: 602.364.0902
E-Mail: ADE's Intel Elements Courses
Intel® Teach is a trademark of Intel Corporation in the U.S. and/or other countries.