February 20, 2014
PHOENIX, Arizona – The Arizona Department of Education Character Education Team had the pleasure of attending the 2014 Behavior, Education, and Technology Conference this past week at the Desert Willow Conference Center in Phoenix. Attending the conference gave the Character Education Department the opportunity to showcase its program to various school administrators, curriculum directors, staff developers, technology coordinators, superintendents, principals, K-12 teachers, special educators, psychologists, counselors, social workers, mental health professionals, charter schools, private schools, alternative schools, college professors, and policy makers from all levels of government. In addition to showcasing the program and the Character Education Matching Grant, program administrator Dr. Ann Hart and JoAnne McCoy encouraged table visitors to choose which of the seventeen character education attributes were the most important in their everyday lives. The results of the poll will be posted on the program's Twitter account within the next week.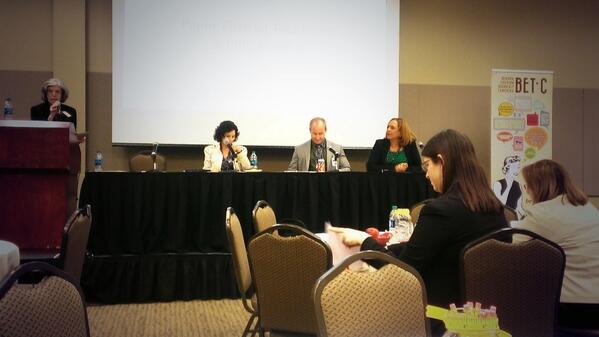 Visitors were also treated to a panel, detailing the nuances of Positive Behavioral Intervention and Supports (PBIS) District Funding by Dr. Ann Hart, Deputy Associate Superintendent of African-American Outreach, Character, Homeless, and Refugee Education, Oran Tkatchov, Director of Professional Development for Exceptional Student Services, and Jean Ajamie, Director of School Safety and Prevention for the Arizona Department of Education.
 To see more photos from the BET-C, click here to check out our Facebook album.