Preparing Arizona students for college, career and life
Arizona's College and Career Ready Standards give Arizona students the skills they need to be successful in life. Simply put, they are a set of expectations placed on students to ensure that when they leave the classroom they are prepared to become informed, productive members of their community. Upon graduation, these students will be ready to not only compete in a competitive job market, but to excel.
Arizona education standards have long been adopted by the Arizona State Board of Education to ensure every child in our great state has the skills to move through our school system.
These new standards, Arizona's College and Career Ready Standards, were adopted in 2010 after extensive public comment and public meetings by the Arizona State Board of Education. Schools began implementing the standards during the 2013 school year.
Across the state, Arizona's College and Career Ready Standards are being implemented to ensure that all students have the academic knowledge and skills necessary to succeed in college, career and life. These standards significantly raise the bar for our students, and focus on critical-thinking, problem solving, and effective communication skills. However, when it comes to improving educational outcomes, there are no substitutes for quality curriculum, effective teachers, efficient administrative leadership, and engaged parents.
"Simply put, 'College and career readiness' is the umbrella under which many education and workforce policies, programs and initiatives thrive." (Achieve, Inc., 2012)
Arizona's College and Career Ready Standards General Overview
General Information about Arizona's College and Career Ready Standards
Future Ready Facts: College and Career Readiness
By visiting this site, you understand that educating our children is an important responsibility. State standards help ensure that every Arizona child has a set of benchmarks that they must meet as they advance through elementary, middle and high school with the expectation that as an adult they will be ready for college or a career of their choice.
Not to be confused with curriculum, which is adopted at the school district level, they are a set of benchmarks that all Arizona children must meet as they move through the K-12 school system.
Arizona joined with 46 other states to create the next generation of K-12 standards in English language arts and literacy in history/social studies, science, and technical subjects, and mathematics. These standards provide a consistent framework to prepare students for success in college and/or the 21st century workplace. The Arizona State Board of Education adopted AZCCRS on June 28, 2010.
The standards were developed in collaboration with teachers, education leaders, and experts, to provide a clear and consistent framework to prepare our children for college and the workforce.
This state-led effort was coordinated by the National Governors Association Center for Best Practices (NGA Center) and the Council of Chief State School Officers (CCSSO).
The standards are informed by the highest, most effective models from states across the country and countries around the world, and provide teachers and parents with a common understanding of what students are expected to learn. These standards define the knowledge and skills students should have within their K-12 education careers so they will graduate high school able to succeed in entry-level, credit-bearing academic college courses and in workforce training programs.
The standards:
Align with college and work expectations;
Are clear, understandable and consistent;
Include rigorous content;
Build upon strengths and lessons of current state standards;
Informed by other top performing countries to prepare all students to succeed in our global economy and society; and
Are evidence-based.
Arizona's new assessments, beginning 2014-2015 for grades 3 through 11, will replace the current AIMS test and will be used to measure students' progress in the 2014-2015 school year. It will be an assessment of Arizona's College and Career Ready Standards that were adopted by the Arizona State Board of Education in June 2010. It is important that parents visit this site to learn more about how test results will be scored and what this information will be used for as it is implemented throughout the state.
---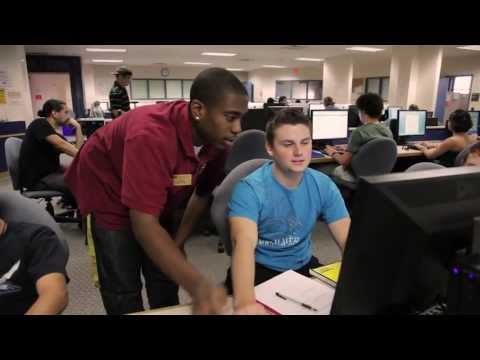 This video was produced by the Arizona Public Engagement Task Force.
---